I remember the ice cream truck. 
Perched on my dad's shoulder, leaning on the back of the dad chair in front of the TV, I remember the ice cream truck and the giant clown coming after the young Americans inside of it. And I remember being scared. 
Human goop sucked out of giant candy floss bubbles. Evil clowns, bumbling cops, low rent creative effects… all the things that now fill my with mirth were amongst my childhood fear fantasies.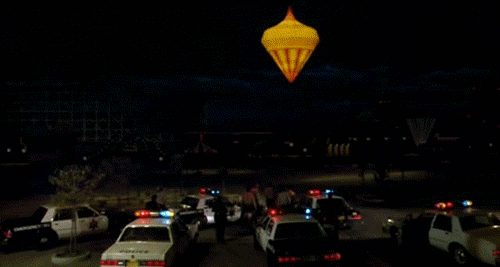 My dad had a very relaxed attitude towards us watching horror films as kids, as his parents had to him. And now I carry my childhood ridiculousness around like a good old story as my dad did, and still does, when he tells anyone how he would run down the middle of the road late at night. So, I can't complain. Can't beat a good story. 
And I'm not sure I even watched a lot of Killer Klowns from Outer Space the first time its images were burned into my impressionable mind but I watched it a lot in my late teens when on hearing the Dickies singing the theme tune my mind drifted back to that day and the klown marionette…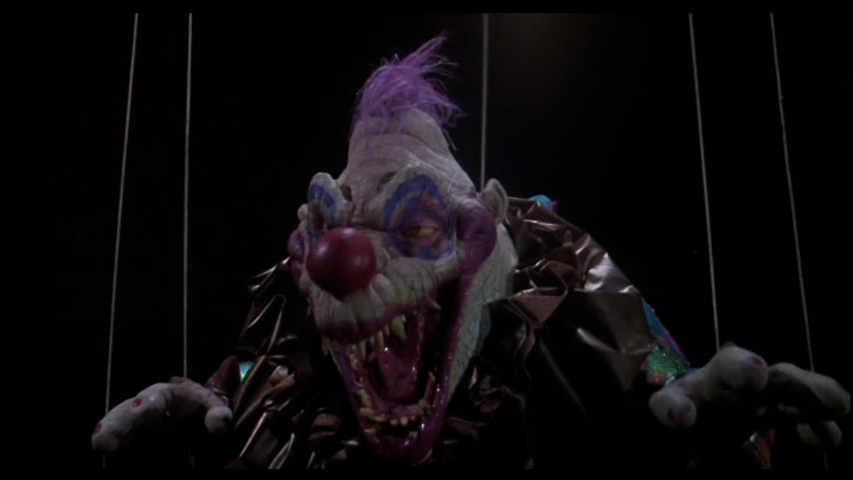 If you watch the movie today you won't likely be filled with fear but a great example of what we've lost when we animate and chromakey every second a film. 
The special effects are clumsy but fun and were a total inspiration to me when making short films at university - the kind of horror film that makes you believe you really can create something special. 
The visual effects were created by the Chiodo Brothers, who I had no idea about until I just googled them. It's no surprise that their effects stay with me because they also put together special effects for Critters, which also scared me as a child, and Ernest Scared Stupid - the best of the Ernest films - which also scared me.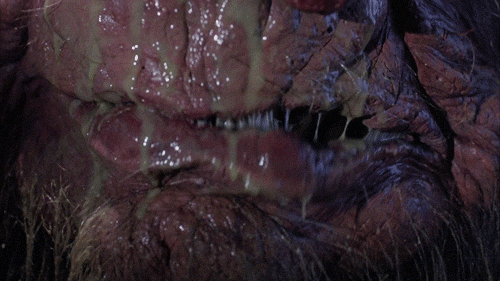 In fact, looking back it seems there is no amount of cheap, cheezy films about the supernatural that didn't scare me and I think that's a terribly good sign. Because I always believed anything on the screen could really happen. And it gave me the grounding to spend the rest of my life trying to scare and excite other people. Thanks, Dad! 
Return of the Killer Klowns from Outer Space in 3D is currently in production, slated for 2016 release…